Junior Investment Funds Lawyer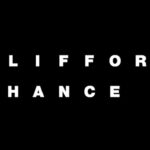 Site Clifford Chance
Where Bright Minds Meet
Clifford Chance is one of the world's leading law firms and the Luxembourg office is one of the leading players in the Luxembourg legal services market at the forefront of legal and regulatory development and involved in many of the most important transactions in Luxembourg.
With around 130 lawyers and 13 Partners, the key areas of expertise of the Clifford Chance Luxembourg office include: Global Financial Markets, Corporate, Investment Funds, Tax, Litigation and Real Estate.
What about the Investment Funds team?
Our Investment Funds practice is a market leading practice covering the full range of funds, including private equity funds, hedge funds, real estate and infrastructure funds and registered funds.
In addition, we also advise investors with their investments in such funds, including pension funds, insurance companies, funds‑of‑funds and many sovereign wealth and other supra-national institutions.
The team is composed of 4 Partners and about 40 lawyers from diverse backgrounds and nationalities. Working languages are French, English and German.
As we are growing, we are reinforming the team with a:
Junior Investment Funds Lawyer (M/F)
What will you do?
You will work on different aspects such as:
Structuring and documenting regulated funds from pre-launching to post closing
Assisting service providers and developing relationship with them
Advising on distribution channels
Participating in corporate and transactional services
Advising, guiding and following up with clients on their matters in collaboration with your local and
international Clifford Chance colleagues
Keeping regular information on client industry developments
Your career experience so far?
You are a lawyer already admitted to List II or List IV or you are currently undertaking your qualification
You successfully passed an academic degree in law
You have gained first experiences (possibly during internships) ideally in asset management (particularly in alternative investment funds) within large local law firms or well-established international law firms
You are familiar with the Luxembourg investment funds structures (such as UCITS, SIFs, SICARs, RAIFs, unregulated funds) and are eager to develop your legal knowledge and specialize in this area
You are fluent in French and English. German would be considered as an asset
What about your soft skills?
You are proactive and willing to take initiatives and responsibilities (in line with your level of experience)
You strive to provide high service delivery for our clients and develop a trust relationship with them.
You are reliable, rigorous and dynamic
You are very collaborative and highly value team spirit and communication in your work environment
What are we offering you?
To be an integral part of a team of knowledgeable and experienced lawyers receiving « on the job » guidance and growing your skills, learning with / from them
The opportunity to work with local and international top clients allowing you to develop your network and knowledge
A friendly and collaborative atmosphere, where you will have the chance to make a real difference through the way you work
A training program to further develop your legal and business skills and stay up to date on legal developments with our Clifford Chance Academy
A full support towards your qualification
Want to find out more information on our office, our work and hearing from our people?
Learn more through our Luxembourg careers website
Are you interested?
If you are interesting about this opportunity, don't hesitate to upload your complete application in English or French online (CV, cover letter and academic transcripts).
Uncomplete applications will not be processed.
Should your application be selected, you will be contacted for a first phone interview with the HR team.
At Clifford Chance, we are committed to treating all employees and job applicants fairly and equally. We have a number of initiatives and networks that support our aspiration to be the Global Law Firm of choice. These include our LGBT, Gender Parity, Ethnicity and Disability networks.