Trainee Lawyer CCDL – Corporate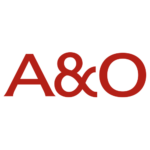 Site Allen & Overy
Allen & Overy is a leading global law firm operating in over thirty countries. Embracing new trends and harnessing decades of experience, we've earned our place at the forefront of the legal industry. Our partners are recognised as leaders in their field and our deals and cases often make headline business news. As a result, we've developed a reputation for delivering excellence, in all that we do. Today, we're continuing to break new ground. By embracing new ways of thinking and integrating technology into our everyday work, we've been named as the Most Innovative Law Firm in Europe by the Financial Times five times. Join our team and you'll be part of a flexible, inclusive culture underpinned by openness and acceptance. We're driven by the belief that, to perform, people need support and space to collaborate. By combining those values with an ambitious outlook, we can give you the opportunity to thrive.
Department purpose
The Corporate team specialises in mergers and acquisitions, private equity transactions, major corporate restructurings and reorganisations, migrations, capital markets, joint ventures, general corporate law advice and corporate (pre-)litigation.
Role purpose
We are currently looking for a Junior Lawyer to join our Corporate department.
Key requirements 
– You possess a Law degree, preferably with distinction. An additional degree from an American or English university
– LL.M. – would be an asset
– You will start the CCDL in October 2022.
– You have a first experience in Corporate/M&A.
– You have a strong interest in corporate
– You are fluent in both written and spoken English and French.
Role and responsabilities 
You will work in a truly diverse environment and on both local and cross-border projects
– You will benefit from first-class legal and soft skills training that will greatly contribute to your career and personal development
– You will work in a highly collaborative and intellectually stimulating environment, and you will be part of a team that helps you learn and succeed
Who we are looking for 
You are a team player, proactive and have excellent communication skills
– You have the ability to thrive in a fast-paced environment where attention to detail and client service are essential to our business and the business of our clients
– You have a sense of responsibility and are committed to producing quality work
Are you familiar with the CCDL programme offered by Allen & Overy?
While attending the CCDL, we offer you an exemption from work for the majority of the relevant study period, but will continue to pay you 70% of your salary during your study leave.
From October to mid-December,
you will work only when you have no CCDL courses.
From mid-December until the end of February, you will be released from work to focus on CCDL exam preparation. You will return at the end of February to the office, after an offer of four days off from the firm, to start your collaboration on a full-time basis.